Board of Directors
The Board of Directors is a group of community people with a broad skill base who represent the Nathalia, Cobram and Numurkah districts and communities.
Members of the Board volunteer their time to work with the Chief Executive Officer (CEO) and Executive to implement the strategic direction of NCN Health. They are accountable to the Minister for Health for the performance of our health service. They are responsible for ensuring that NCN Health provides services that meet local health needs using the funds available.
The Board of Directors are appointed by the Governor-in-Council and is the governance body of NCN Health. They provide leadership and are responsible for ensuring NCN Health meet their financial, quality and safe health care obligations set out by the government.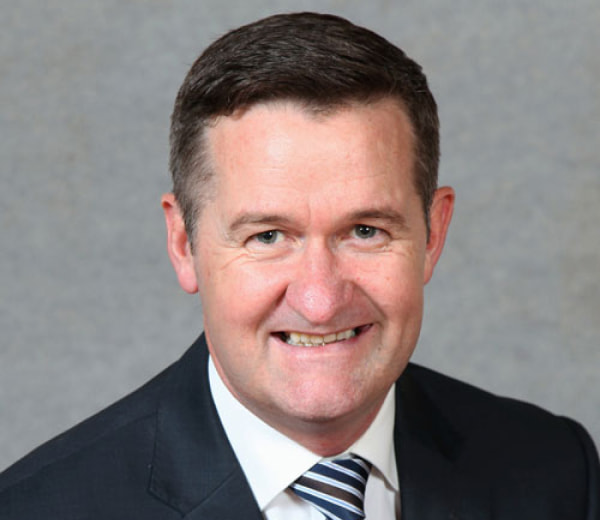 Kade Beasley
Deputy Chair
Kade is a Financial Adviser (2015 to present) and prior to that was a Portfolio Management and Investment Analyst (1999 to 2014). Kade's qualifications include an Advanced Diploma Financial Planning, Diploma Financial Planning, Higher Certificate in Science in Computing in Applications and Support, and Specialist Certificate in Mutual Fund Services. Kade has been a Board Director at Cobram District Health from 2017 to 2019. He has been a member of the Finance and Audit Sub-Committee. Kade lives in Cobram and has been involved with the local community through his role on the Board and as a Committee Member on the Cobram Football Club since 2016. His interests include: Football, cricket, fishing, travel and science-fiction movies.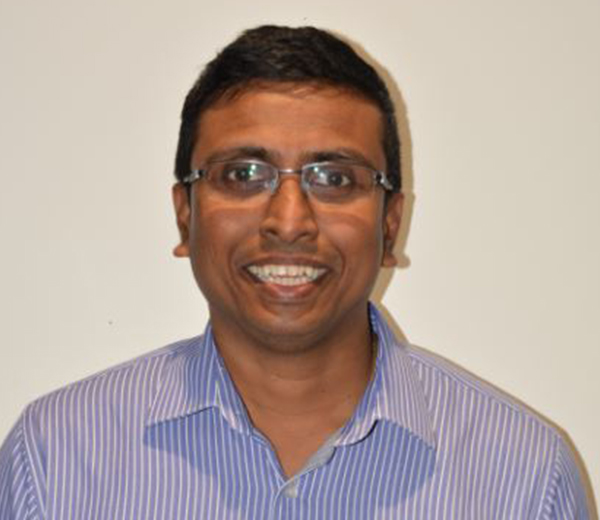 Mewan Dissanayake
Board Director
Mewan's qualifications include a Master of Business Administration from the University of Southern Queensland and a Bachelor of Business Administration (Specialising in Financial Management) from the Colombo University. Mewan is a Chartered Accountant (CA ANZ), Certified Practicing Accountant (CPA Australia), Fellow Member of Chartered Institute of Management Accountants – UK (FCMA), Certificated Global Management Accountant (CGMA) and a Fellow Member of Institute of Chartered Accountants of Sri Lanka (FCA). Mewan's expertise is in payroll, financial and management accounting, financial management, external auditing, corporate governance, information technology, internal auditing and compliance, risk management, and human resource management. He has over 20 years of experience working with banks and financial institutions, public sector entities, insurance companies, not-for-profit organizations and health services. His previous Board experience includes being a Director of the Goulburn Region Pre-School Association Inc. from 2017 to 2019 and Board Director of Nathalia District Health Service from 1 July 2018 to 30 June 2019. Mewan lives in Shepparton and is a Fairley Leadership Graduate (2016) organized through the Goulburn Murray Community Leadership Program. He is an executive committee member of the Sri Lankan Association of Goulburn Valley Inc. and Chartered Accountants Sri Lanka VIC Chapter. He enjoys contributing to the local community and is interested in playing cricket.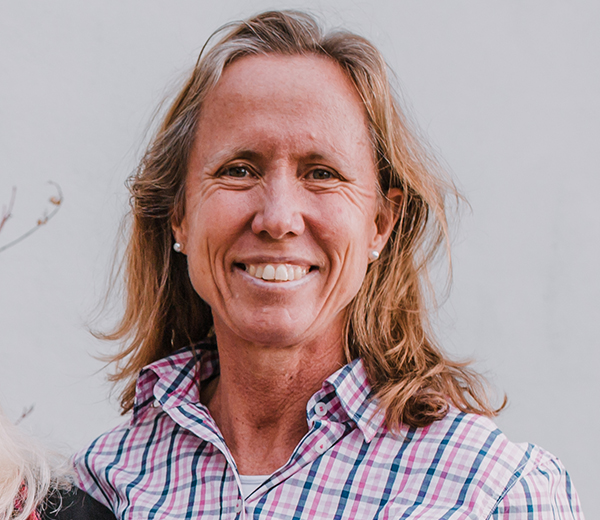 Kate Hodge
Board Director
Kate is a Veterinarian working with farm and companion animals. Kate was on the Numurkah District Health Service Board from July 2016 to June 2019 and has participated in the Clinical Liaison Committee, been a member of the Clinical Governance Quality and Safety Sub-Committee, and recently held the position as Chair of the Clinical Governance Sub-Committee at Numurkah District Health Service. Kate lives on a farm just outside Numurkah and is involved in Rotary and the Agricultural and Pastoral Society Numurkah. She enjoys being active in the local community and her interests include cycling, volunteering, book group and spending time with family and friends.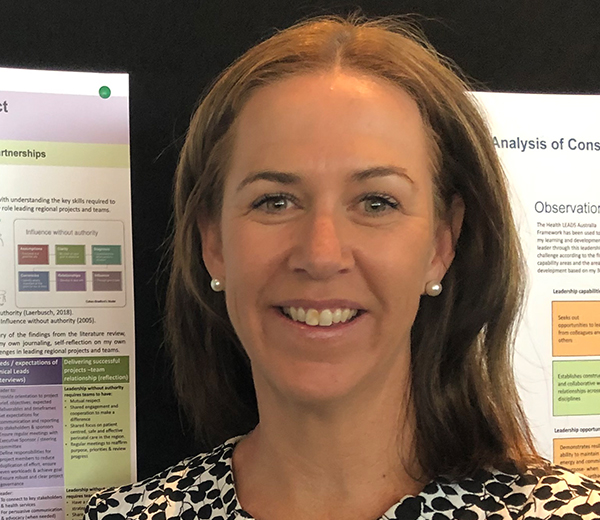 Alicia Cunningham
Alicia has extensive experience in healthcare having worked in metropolitan, regional and rural health services for 20 years. Alicia has held senior roles in allied health and primary health management, and is currently in an executive role in rural health partnerships. Alicia's qualifications include a Masters in Public Health, Masters in Dietetics and Nutrition and a Bachelor of Science. She is a recent graduate of the Australian Institute of Company Directors and also recently completed a Graduate Certificate in Clinical Re-design. Alicia lives in Kyabram, and is involved in the local community through her volunteer work with sporting clubs and the local cinema. Her interests include travel, reading, fitness and recreational activities with family and friends.
Tricia Quibell
Board Chair
Trish has over 30 years experience in the Community Services and Education sectors, predominantly in the Goulburn area. Trish is experienced in both Government (Department of Health and Human Services and the Department of Education and Training) and Not For Profit sector. Amongst the agencies Trish has worked with are Berry Street, FamilyCare, The Bridge Youth Services and Primary Care Connect in a variety of roles including practitioner/clinician, Project Manager and Senior Manager. Trish holds a Bachelor of Behavioural Sciences and Graduate Diploma of Project Management. Trish is currently a member of the Greater Shepparton Connected Communities Board and has previously been a member of the Greater Shepparton Lighthouse Board and the Chair of the Goulburn Murray Local Learning and Employment Network. Her interest in working and volunteering with local Boards was strengthened through completing the Fairly Leadership program in 2014. Trish and her family moved from Shepparton to Marungi 4 years ago bringing her back into the Moira Shire. Trish was involved in junior football and soccer as a team manager when her children were young and is now getting more involved in indulging other interests such as reading, renovations and gardening as her time frees up and the family gets older.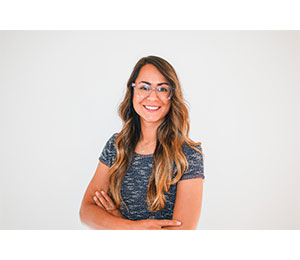 Priyanka Saha
Priyanka is the Managing Director of the Resilience by Design Group Pty Ltd (RBD) a leading Australian provider of cyber resilience advisory services to the health care and small business sectors.  Priyanka has over 15 years' experience working as an expert advisor on cyber security, cyber safety and privacy across public and private sector roles with Telstra, The Australian Communications and Media Authority, and the eSafety Commissioner. Priyanka has a Masters Degree in conflict and dispute resolution, a Post Graduate Diploma in Legal Practice, a Bachelor of Laws and Bachelor of Business. Priyanka served as an expert adviser to the federal government's first two e-safety commissioners, and was instrumental in developing Australia's world first regulatory schemes for cyber abuse and cyberbullying. She led Australia's national response to combat technology facilitated abuse against women and children, including the Telstra's Safe Connections program which was recognised at the 59th session of the Commission on the Status of Women at the United Nations Headquarters in New York. She has delivered multiple education and training programs to Australian businesses and health care practices on strengthening cyber security and privacy posture in a digital world. Priyanka is a director of the Lily Calvert Foundation, a not-for-profit fund set up in memory of her daughter Lily. LCF supports children and families in paediatric palliative care programs across Australia and New Zealand. Priyanka lives in Melbourne with her husband Will and their 3-year old Son, Jasper. Despite living in the city, Priyanka is a country girl at heart having grown up in regional Tasmania.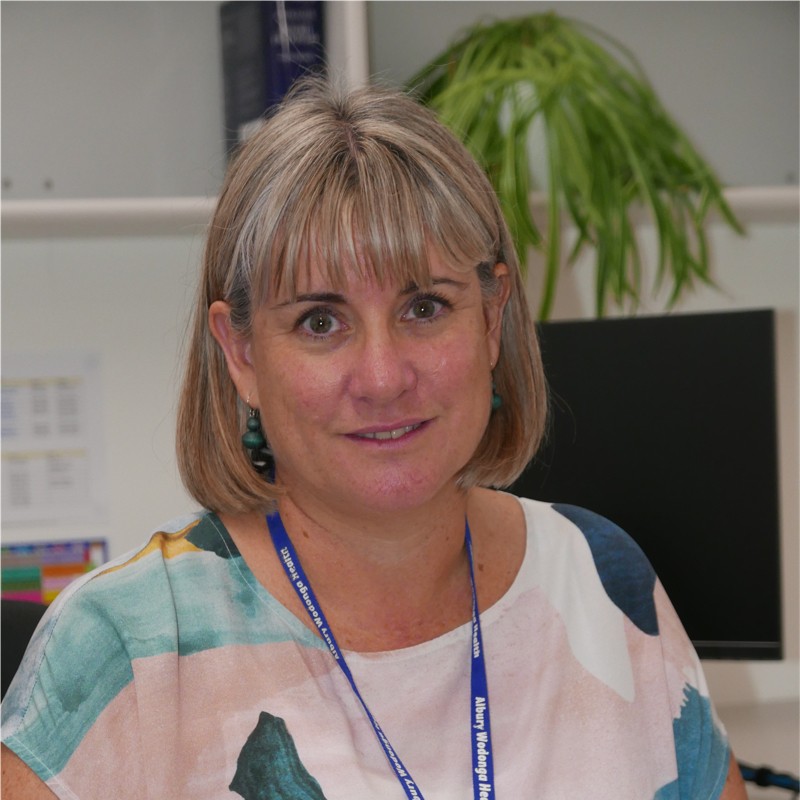 Sally Squire
Sally is the Executive Director of Nursing and Midwifery at Albury Wodonga Health.  From March to October 2020 she was Director of Pandemic Response for the Health Service. Previously Sally has been Director Professional Development, Clinical Education and Research and from 2009 – 2016 was Lecturer in Nursing at Latrobe University. Sally has a Masters of Nursing Science from Latrobe University.
Kevin Boote
Kevin joined the NCN Board in July 2022. He has extensive experience in the private sector as a Manager and Project Manager and more than 30 years' experience as a Director predominantly in the health sector. He currently holds the position of Capital Projects Manager for a private company that owns and operates 30 supermarkets and business in both rural and metropolitan Victoria and NSW. Kevin's Governance experience includes having served as School Council President of the Alexandra Secondary College, he also served as a Director of the Dame Pattie Menzies Centre, a day training centre for people with an intellectual disability. Kevin is a former Director of Ambulance Victoria where he served on the finance and clinical governance sub committees. He was a Director of Primary Care Connect in Shepparton for 9 years, 8.5 of those as Board Chair. He has been a Director of the Medicare local Board and the Murray Primary Health Network Board where he served as Chair of governance/Audit/Risk and Finance. Kevin has served for 13 years the past 12 as Board Chair of Darlingford Upper Goulburn Nursing Home, a 51 bed, mixed care facility that is a standalone public aged care provider. After completing his tenure with Ambulance Victoria Kevin was seconded back to assist with the formation of the State wide Ambulance Victoria Community Advisory Committee and in that capacity worked with IPSOS to develop Ambulance Victoria's patient satisfaction survey. He also worked with the Shire of Murrindindi as a member of the Murrindindi Investment Prospectus Advisory Board. Kevin resides in Shepparton and is a keen golfer and gardener.
CEO & Leadership Team
Jacque Phillips, OAM
Chief Executive Officer
RN, RM, Certificate MCH, Grad Cert CH, EMPA, MAICD. The Chief Executive Officer (CEO) is responsible to the Board of Directors for the effective operation of the Health Service, ensuring the integration of services and provision of health care to the community. Key responsibilities include the development and implementation of operational and strategic planning, maximising service efficiency, quality and safety improvement and leadership.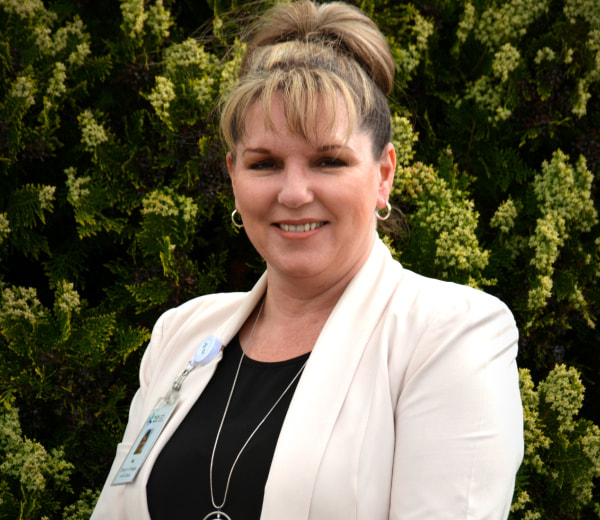 Nicole Cason
Director People and Culture
Dip HR, Grad Cert BusAdmin. The Director People and Culture role is responsible for all human resources (HR) management and reporting requirements including employment and industrial relations, recruitment, planning and performance, assists with strategic management, operational budgeting, training and provides managers with generalist HR advice and support. This role oversees the Occupational Health and Safety, Payroll, Volunteers and Administration Departments.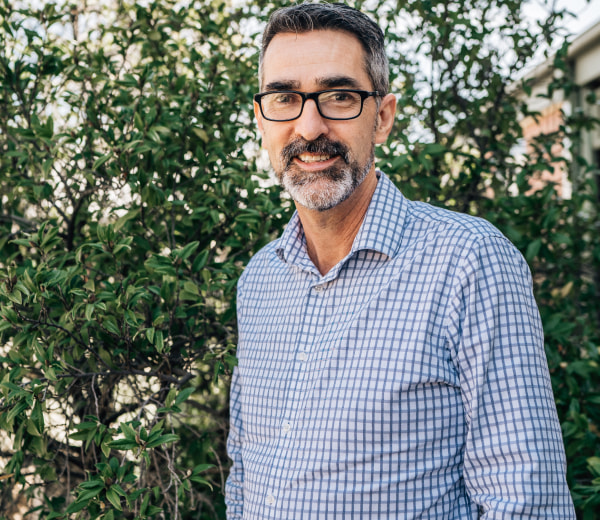 Justin Sullivan
Director Corporate Services
RN, Grad Dip Critical Care, Grad Dip Business Man. The Director Corporate Services is responsible for many of the non-clinical areas of NCN Health including ICT, catering, environmental services, maintenance, supply, asset management and the delivery of key infrastructure projects. This role also oversees contracts and compliance with Health Purchasing Victoria requirements.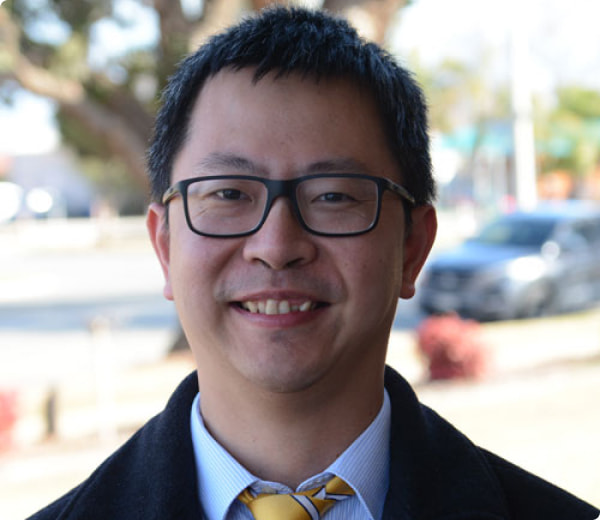 Dr Ka Chun Tse
Director Medical Services
MBBS, MHM, MPH, FACHSM, GAICD. The Director Medical Services (DMS) provides leadership and clinical advice to the health service, contributes to quality and safety meetings and supports Visiting Medical Officers. The DMS oversees Medical Credentialling and Medical staff meetings, reviews clinical policies, and provides advice to Executive and staff.
Abhinay Dolar
Acting Director Clinical Services - Numurkah Campus
RN, MBA, B Com, Diploma OH&S, Diploma Computer Application. The Director Clinical Services is responsible for Acute, Aged Care, Primary Health, Theatre and clinical areas such as Infection Control and Education. The role encompasses clinical governance, clinical leadership and standards of practice, service and strategic planning, clinical risk management, quality improvement, grievance management, and resource planning and management.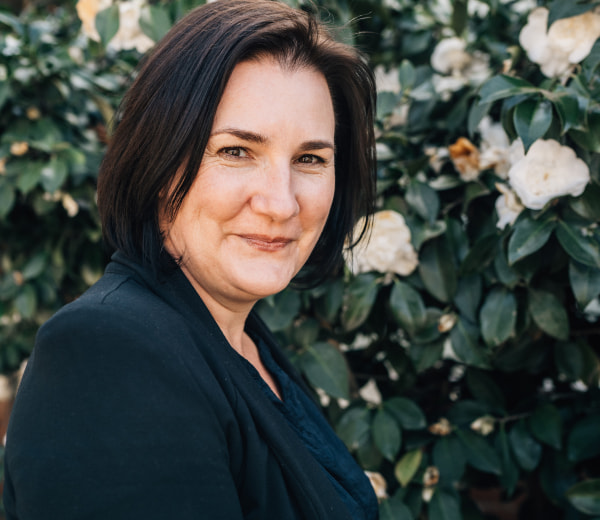 Carolyn Hargreaves
Director Clinical Services - Cobram Campus
RN Div 1, Grad Cert in Critical Care. The Director Clinical Services is responsible for Acute, Aged Care, Community Health, Theatre and clinical areas such as Infection Control and Education. The role encompasses clinical governance, clinical leadership and standards of practice, service and strategic planning, clinical risk management, quality improvement and resource management.
Ali Beatson
Director of Clinical Services - Nathalia Campus
RN, RIPERN. The Director of Clinical Services is responsible for the management of all clinical services across the Nathalia Campus. This includes Nursing, Allied Health Services and the Nathalia Medical Clinic.
Michelle Butler
Director Quality, Risk and Performance
RN, BAppSci (Dental Therapy), Grad Dip Health Administration, MAICG. The Director Quality, Risk and Performance is responsible for the organisation's quality and risk management systems. Key responsibilities include oversight of clinical audit, clinical review, and accreditation of acute, aged care, radiography and community health services. This role actively pursues opportunities for service development, innovation, research and evaluation.
Robyn Sprunt
Manager Primary Health - Numurkah Campus
B OccTher, Grad Cert Health Services Mgt. The Manager Primary Health is responsible for a comprehensive range of community-based programs including allied health, community and palliative nursing, mental health and community engagement. Key responsibilities include clinical leadership, operational management, and service and strategic planning to meet local community health needs.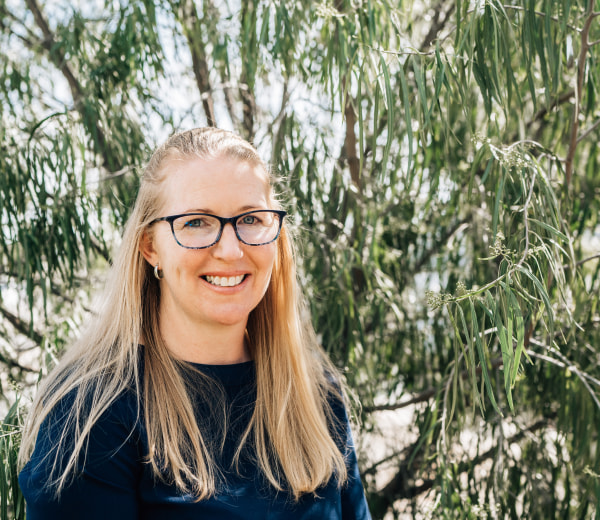 Kim Fitzgerald
Manager Community Health - Cobram Campus
B. Social Science (Social Welfare), Dip Business, Dip Community Services, Cert IV TAE. The Manager Community Health is responsible for the operational management of district nursing, allied health, community programs, home care packages and Moira Community Rehabilitation Centre. The role works with local partners to meet local health needs.
Anne O'Riley
Executive Manager - Finance
Diploma of Accounting, Cert IV in Business Administration. The Executive Manager Finance is responsible for financial Management and oversight of NCN Health financial position and working within budgetary guidelines.
This role overseas the NCN Health finance team and also oversees compliance for external auditing bodies and aged care financial management including the prudential requirements under the Aged Care Act.
Key Department Contacts
To access the services at NCN Health, including; hospital, community health, residential aged care, medical and dental Clinics, please call main reception and they can direct your call.
Organisational Map
Trying to find us? Or find your way around? Please see the maps of our locations below
Nathalia
Cobram
Numurkah