Cobram Medical Clinic is in the unique position of being able to offer a wide range of clinical services all within walking distance. Our seven dedicated GP's form the backbone of an integrated health hub at NCN Health Cobram, with a Medical Clinic, Dental Clinic and Pathology on site, all supported by our dedicated and skilled practice nurses. We are accredited with the Australian Council of Health Care Standards.
Our Clinic is dedicated to providing excellent health care to the members of our community and every effort will be made to ensure your needs are met.
Contact Us
Opening Hours
Monday to Friday 8.00am to 4.30pm
Address
2 Charles Street
Cobram VIC 3644
After hours
Our practice provides 24-hour care for patients through a formal arrangement with NCN Health Cobram.  Doctors are rostered to cover emergencies in the Urgent Care Centre at NCN Health Cobram.
An after-hours clinic is run at NCN Health Cobram on weekends and public holidays from 9am to 1pm.  Patients will be charged a $50 out of pocket fee and payment must be made in full on the day.
For enquiries about this service please contact NCN Health Cobram on (03) 5871 0777.
Meet the Doctors and specialists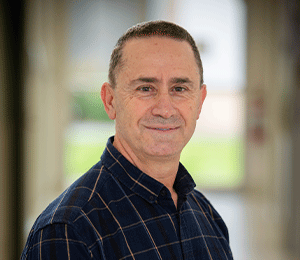 Dr Michael Chabbou
MD (ROM), FRACGP
Dr Chabbou's special interests are mental health, emergency, paediatrics and drug rehabilitation. Dr Chabbou was born in Syria and completed his medical training in Romania. He returned to work in Syria for 2 years before relocating to Australia. Dr Chabbou has worked in Tasmania, Frankston, Swan Hill, Kyabram and Western Hospital before settling in Cobram in 2001. Dr Chabbou speaks English, Arabic and Romanian and is a Registrar GP trainer.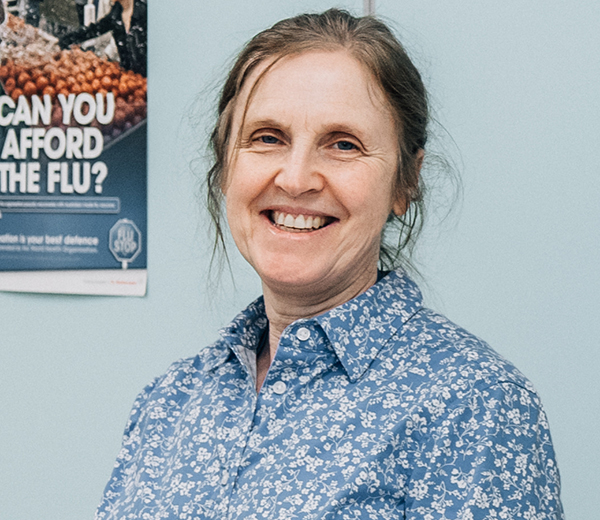 Dr Pauline Tyndall
MB.BS (Uni of Melb), FRANZCOG, FRACGP
Dr Pauline Tyndall enjoys providing rural family medical care. She has further qualifications in obstetrics, women's health with additional training in paediatrics and new born medicine(UK). She welcomes enquiries about preventative health check-ups, full body skin checks, travel health, minor surgical procedures as well as mental health assessments (including adolescents). Shared obstetric care is with GV Health, NEHealth and Wodonga. She strongly encourages pre-pregnancy family planning which may include weight management, dietary advice, nutrition and lifestyle assessment, genetic pre-pregnancy screening and pre-pregnancy immunisation. She has lived and worked in the Cobram region continuously since 1990, has a strong interest in rural communities and has raised her own family in the country. She supervises medical students.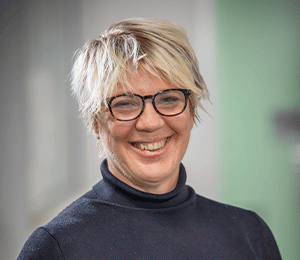 Dr Cristina Dumitrescu
MBBCH MRCGP FRACGP
Dr Dumitrescu's special interests are emergency medicine and mental health, dermatology, skin checks and minor surgery procedures. Dr Cristina Dumitrescu completed her medical training in South Africa and GP training in the UK. In the mid 90's, Dr Dumitrescu moved to Australia and worked in Cobram for 2 years before returning to the UK. Dr Dumitrescu returned to the Cobram Medical Clinic in 2005. Dr Dumitrescu speaks English, Romanian and German and is a GP Registrar supervisor.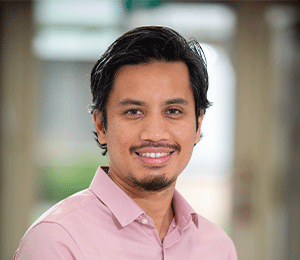 Dr Taufiq Abu
MBBS, FRACGP, DCH
Dr Abu enjoys all field of general practice: Adult and Geriatric medicine, Paediatric, shared care Obstetric, Emergency as well as skin cancer and minor surgical procedures. Born in Malaysia, Dr Abu graduated from Monash University in 2010 then worked at Goulburn Valley Health in Shepparton for few years before relocating to Cobram in 2014 and completed his FRACGP fellowship via the Bogong Regional Training Network.
Visiting specialists
Orthopaedic Surgeon
Mr Viral Shah – visits monthly
Gynaecologist
Dr Judith Krones – visits monthly
General Surgeon
Mr Muhammad Abdullah – visits monthly
Paediatrician
Dr Terry Stubberfield – visits monthly & Dr Patrick Stark – visits monthly
Geriatrician
Dr Arup Bhattacharya – visits monthly
Psychiatrist
Dr Siddhartha Dutta – visits weekly
Audiologists – visit monthly
Australian Hearing from Shepparton & Amplified Hearing from Albury
SleepRight Australia
Sleep Studies/CPAP by appointment
Practice Nurses:
General practice nurses are qualified registered or enrolled nurses who deliver primary health care in a general practice setting. They are specialists in:
triage and patient assessment
clinical patient care, e.g. wound care
diagnostic services e.g. Blood Pressure readings
health screening
immunisations
health check reminders, e.g. pap smear reminders
patient education
outreach services, e.g. visiting elderly patients unable to visit practice
acute and chronic disease management, e.g. diabetes and asthma management
Contact our practice today to see how a Practice Nurse might help you.
Fees and billing

We welcome you to our clinic. Please be advised this is not a bulk billing clinic. Patients are required to settle accounts at the time of consultation. Doctors may bulk bill at their own discretion.
The Medical Clinic is online with Medicare Australia and patients can have their Medicare rebate deposited directly into their nominated bank account 24-48 hours after payment. To take advantage of this service please ensure that your bank details have been registered with Medicare Australia.
Payment can be made by cash, cheque, EFTPOS or by credit card.
Please have your current Medicare, Pension or Health Care Card with you at each visit.

Current Consultation Fees

For a standard short visit $80.00

Fees for extended consultations or any additional procedures will be moderately higher, however the out of pocket fee remains the same.  Pensioners, concession cardholders and those under 16 years of age MAY be bulk billed at the Doctor's discretion.
The Clinic lodges Medicare Claims electronically and money can be refunded by direct deposit within 48 hours to patients' bank account.

Clinic Info

Reminders and recalls

Patients may receive reminder notices for overdue (or due) health services appropriate to your care.  As no results can be provided via phone, patients may also receive requests for revisits to communicate these results. In this case you will need to make an appointment with your Doctor.

Home Visits

Home visits will be arranged for patients whose condition prevents them from attending our Clinic.  Home visits are billed at private rates – the Doctors and staff can advise you of these prior to any call out.

Referral Services

Please consult with your Doctor for a referral to specialists and allied services.
Other Services Available

Pathology on site

X-rays
Ultrasounds
Interpreter Services available
The Doctors use TIS (Translating & Interpreting Service)

Disabled Access available

Wheelchair access is provided via the main entrance.
Disabled Parking is available in the main Medical and Dental Clinic car park.
A drop off point is located near the front entrance.

Interns & Medical Students

Our Medical and Dental Clinics are teaching practices. You may be asked from time to time to see an Intern or a student when visiting your doctor. If you would prefer not to see them, please speak to reception staff.

Patient Privacy

NCN Health Cobram ensures personal information is secure in line with legislation and organisational policies and procedures regarding access, handling, storage and disposal.
Patient information, including electronic documentation is collected and stored securely and only accessed by authorised personnel.  Cobram District Health can only disclose patient information if;

by law requiring disclosure eg. notification of infectious diseases
subpoenaed for information for court hearings
under other legislation such as Mental Health Act 1986 (Vic), Children and Young Persons Act 1989 (Vic)
you (or your next of kin) apply for information utilising the process.

Some patient information may be made available to other health care professionals to ensure patients receive quality care and treatment.  NCN Health Cobram complies with all Victorian legislation relating to Confidentiality and Privacy, including the Freedom of Information Act 1982 (Vic), the Health Services Act 1988 (Vic), the Health Records Act 2001 (Vic) and the Information Privacy Act (2000).

Your medical record is a confidential document. It is the policy of the clinic to maintain security of personal health information at all times We abide by all ten of the National Privacy Principles available here.

If you wish to access your health record at any time please discuss with clinic staff.