Nathalia Medical Clinic is open Monday to Friday, 9am to 5pm and closed weekends and public holidays. Bulk billing is available to Department of Veteran Affairs (DVA) card holders and Pension Card holders.
Meet Our Team
Dr. Carolyn Nelson
Doctor
Dr. Mogeke Nyorora
Doctor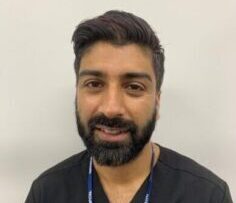 Dr. Shiraz Mahkri
Doctor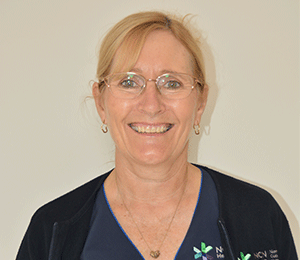 Denise Cusack
Practice Nurse
Lynne Peterson
Practice Manager
Fees and Billing Policy (as at 1st July 2023)
Bulk billing is available for Department of Veterans Affairs (DVA) cardholders and Pension Card holders.
| | | |
| --- | --- | --- |
| Description of consultation | Private Fee | Health Care Card |
| Level A | $45 | $35 |
| Level B | $75 | $65 |
| Level C | $120 | $110 |
| Level D | $165 | $155 |
Fees are payable at the time of consultation by cash, cheque or credit card. Invoices are not issued and payment at the time of consultation is required. Methods of payment are cash, cheque, credit card or EFTPOS. Account fees may apply if payment is not met on the day. The AMA fee structure forms the basis of our billing policy and is displayed in the reception area of the surgery. After hours call outs attract a fee of between $50 and $100 above the Medicare rebate.
Further information
Every effort will be made to accommodate your preferred time and GP. Emergencies will always be given priority and our reception staff will attempt to contact you if there is any unforeseen delay or your GP has been called away.
Longer consultation times are available, so please ask our receptionists if you require extra time. If you or a family member requires an interpreter service, we can organise this for you.
If you are unable to attend your appointment please phone the clinic receptionist to cancel. Failure to cancel may result in a fee being charged.
After Hours Care
For after hours care please contact the Urgent Care Centre at NCN Health Nathalia, 36-44 McDonell Street Nathalia or phone 03 5866 9444.
In an emergency please phone 000.